So, imagine that you have a list of different projects.
If you would like to organize them better you could create different folders and move them inside the folders.
How to create a new folder
To start with, you need to create a folder to be able to organize the projects inside them .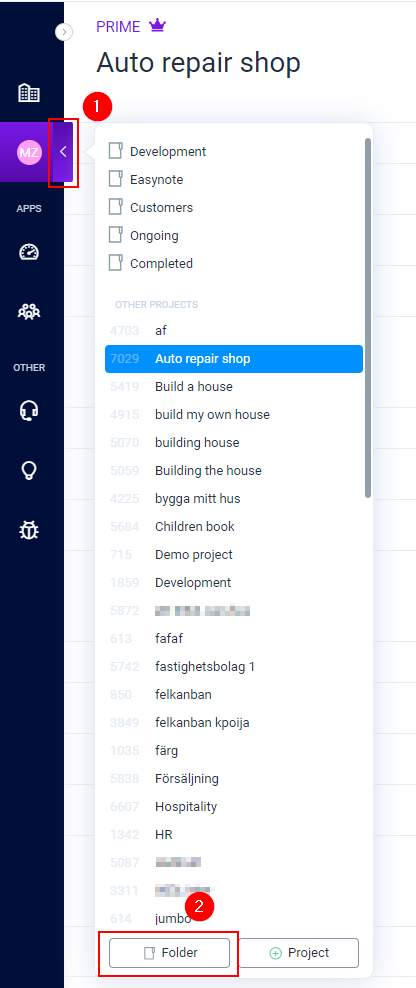 Click on the arrow to open the menu

Click on the Folder link
A new folder will be created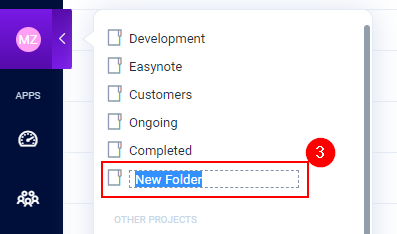 3. Enter a name on newly created folder
So, now you have a folder created.
To move a project inside the folder simply drag and drop it inside the folder.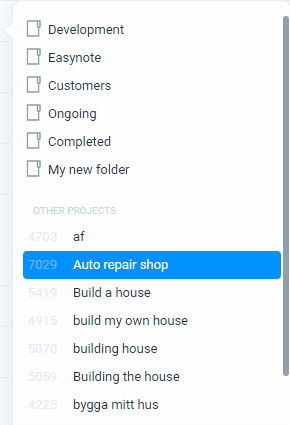 Now that your project is inside the folder, just click on the folder to expand it to see the project inside the folder