So checklists are subtasks are great addition to split a task into multiple tasks.
Now this is exciting.
Before you are able to create any subtasks, inside a task, you must create a checklist!
How to create a checklist
Click on the task to open it.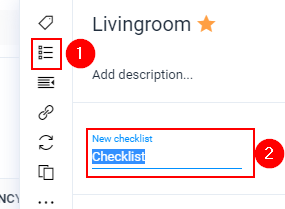 Click on the checklist & subtasks icon

Enter your desired checklist name
So, now you have hopefully created your checklist, so it's time
to create the subtasks inside the checklists.
How to create subtasks
Once you have create a checklist, then click on the link: Add subtask
And that is how simple it is to create subtasks