Are you working with costs, bugets or forecasts.
Then money widget is for you.
How to add the money widget?
Click on the + to add new widget and widget window will open.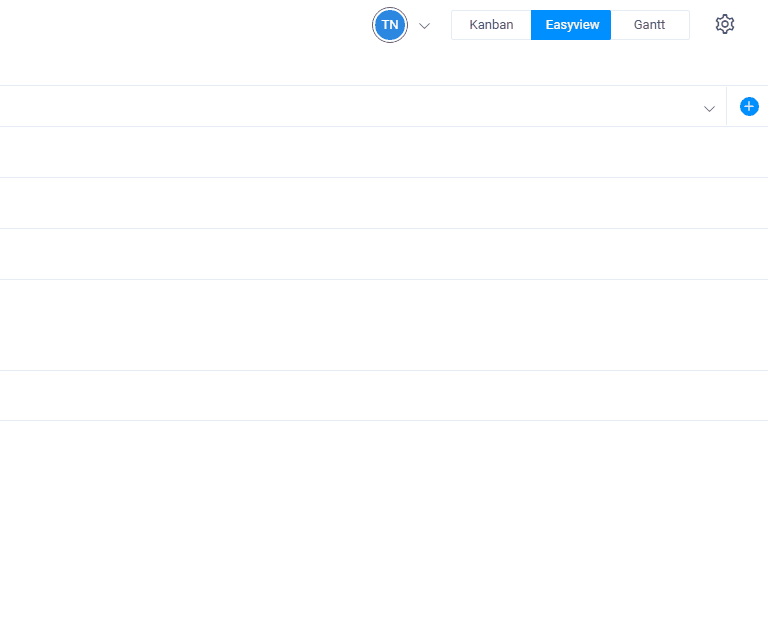 Then click on Money widget to add it

How to use the check widget?
Its very simple to use the money widget. Simply enter desired numbers and you will get the total at the bottom.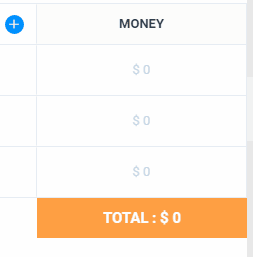 Change the total to view: Total, Average, Maximum or Minimum costs.
If you would like to change the bottom of your view to the total, average, maximum or minimum cost simply click on the footer, and change to the desired option.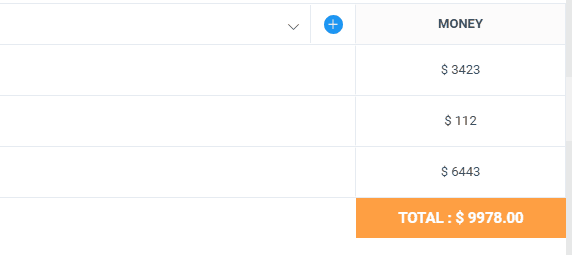 How to change the currency?
If you would like to use different currency in the money widget, let us show you how to do this.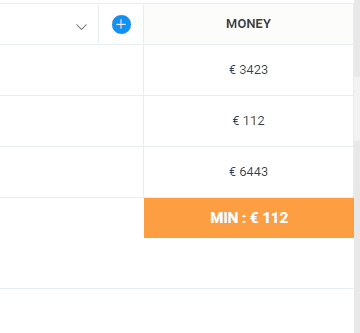 How to change the position of the currency?
Depending on the type of the currency you are using, you can change the position of the currency, if it should be used to the left or to the right.
This is how you can change the currency position.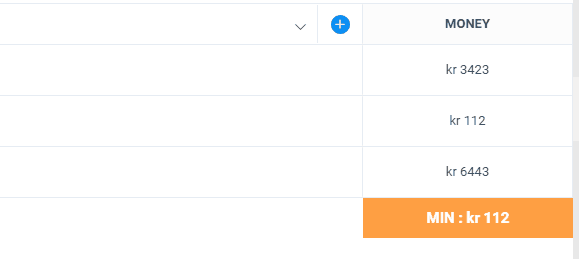 Remember: You can rename the widget into anything you would like to, by clicking on the title of it.